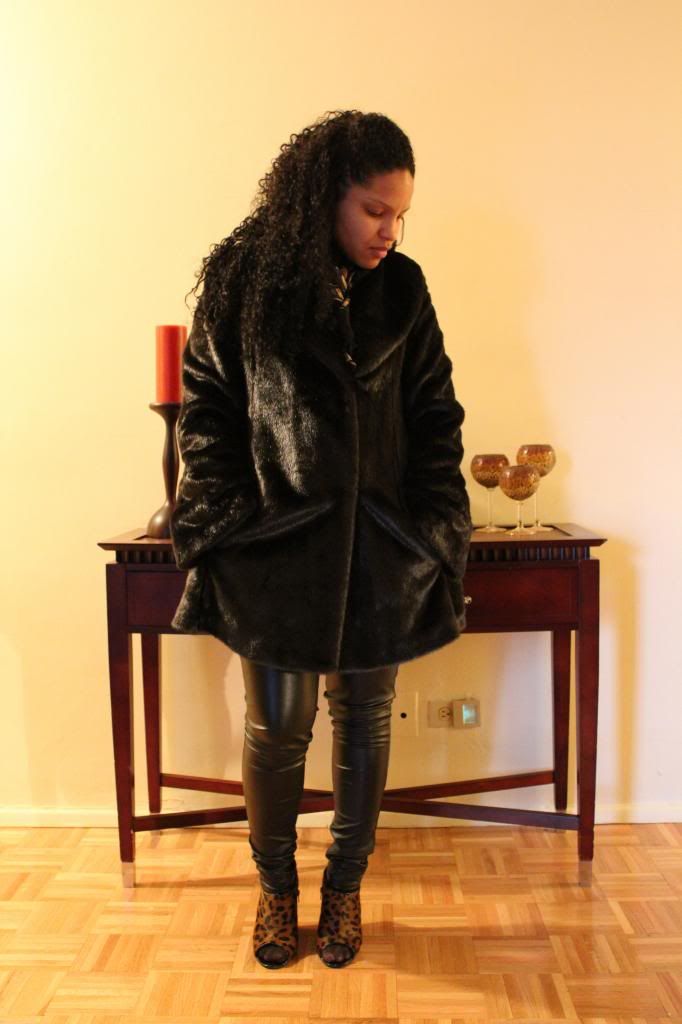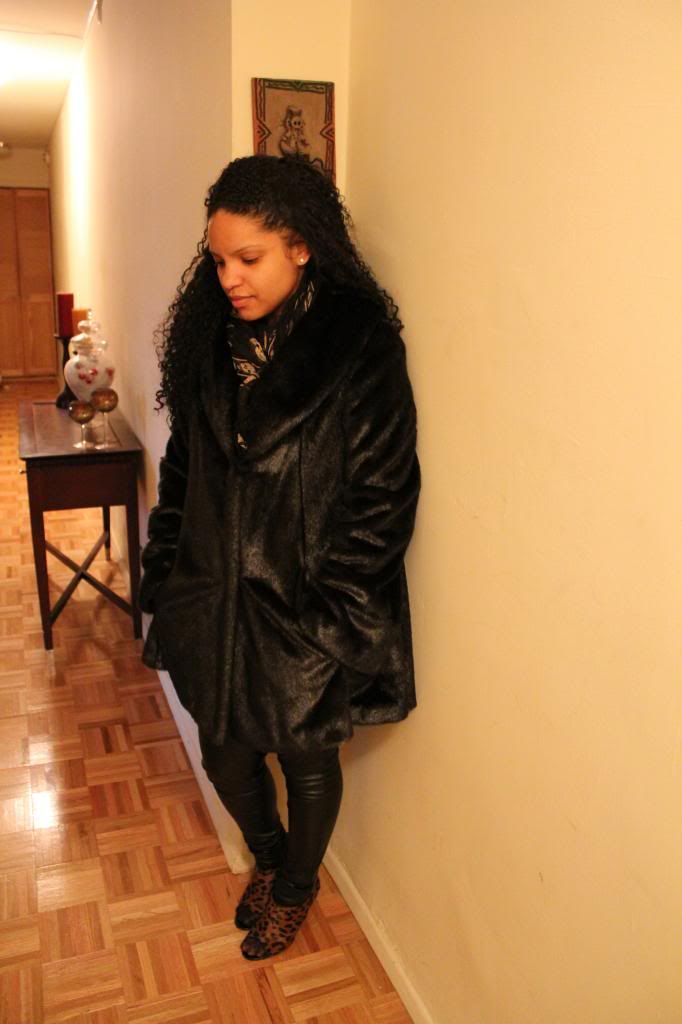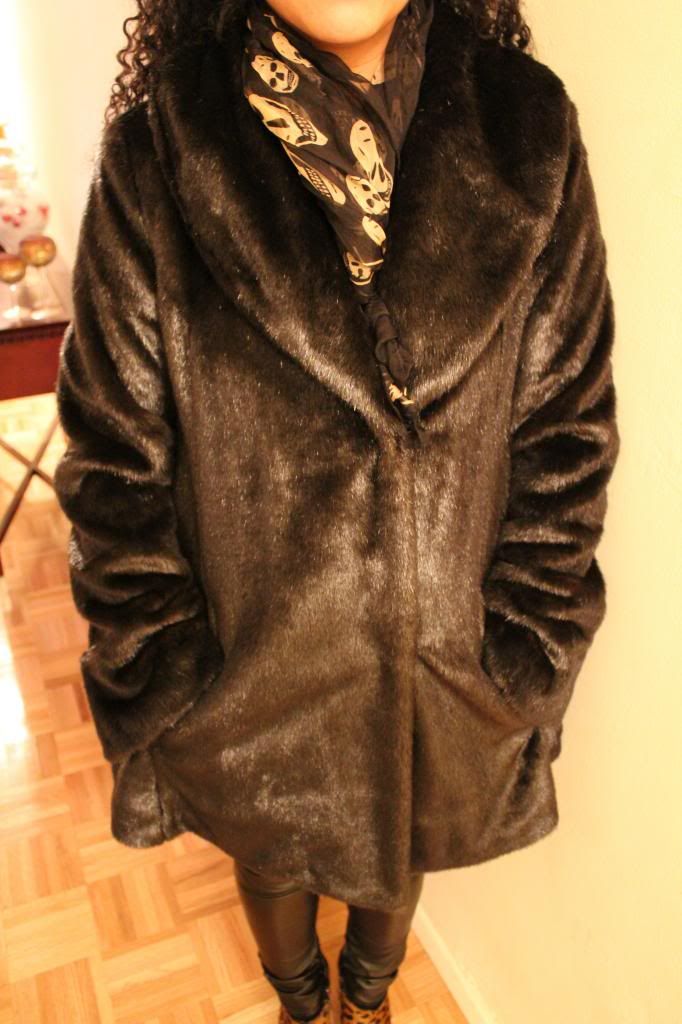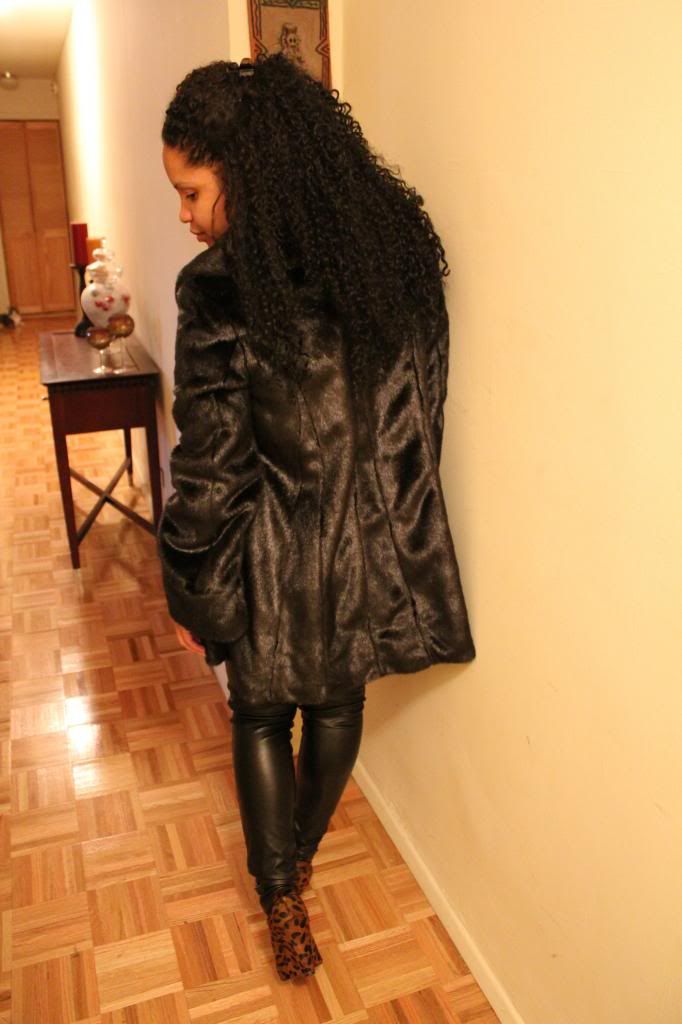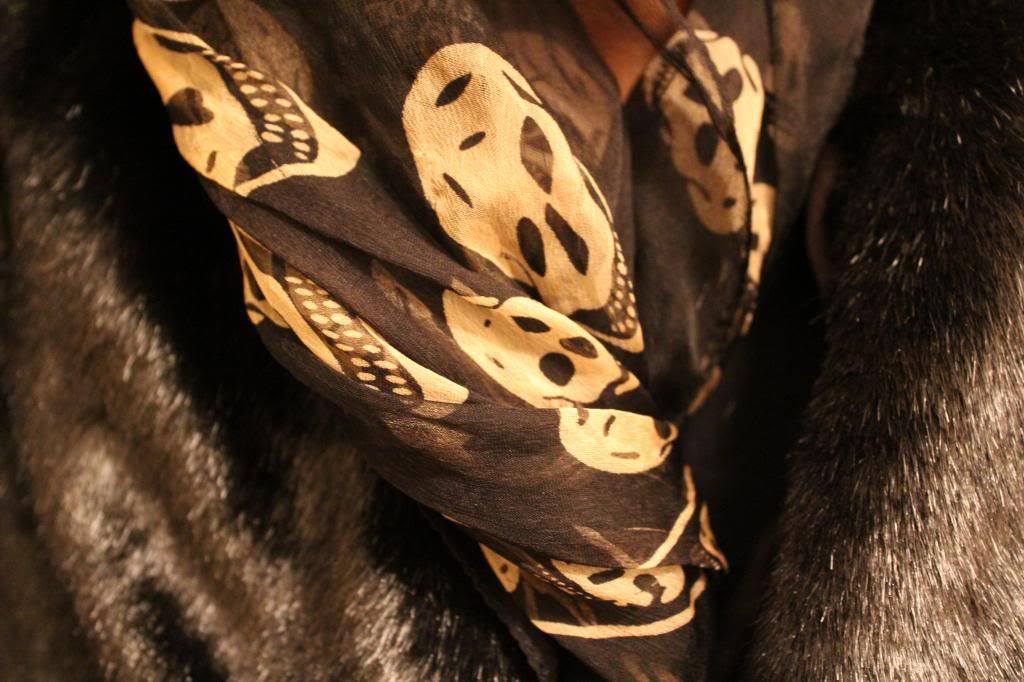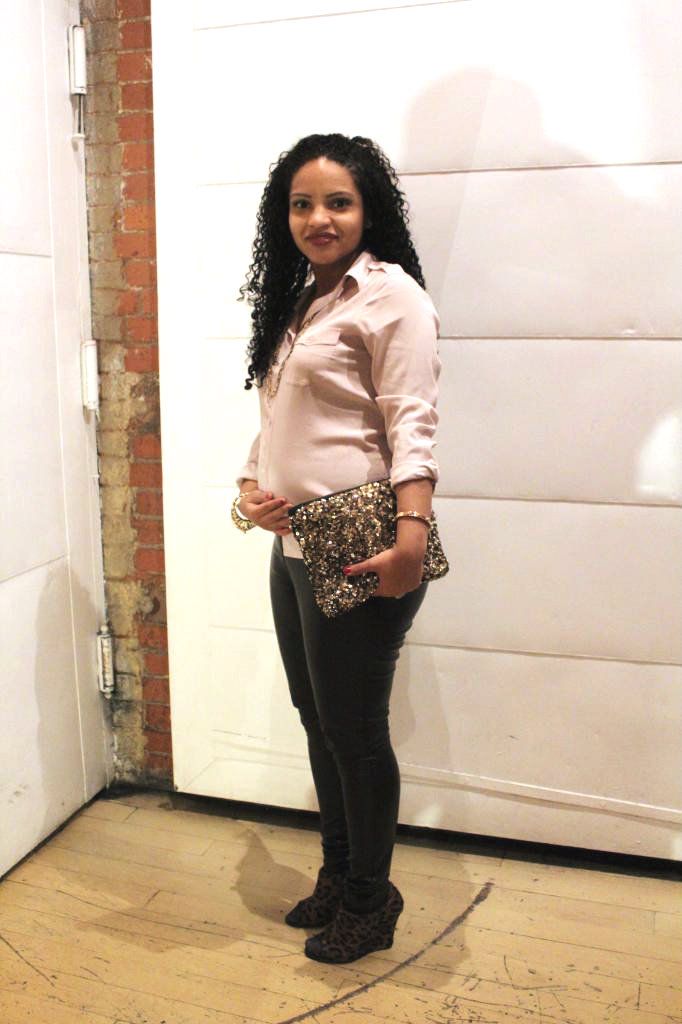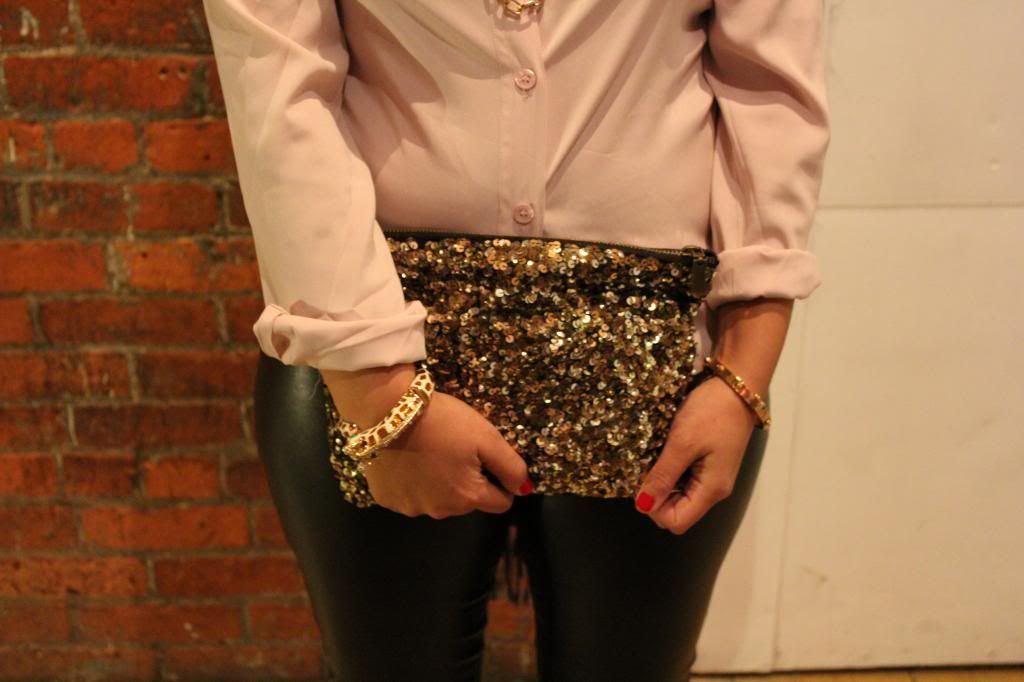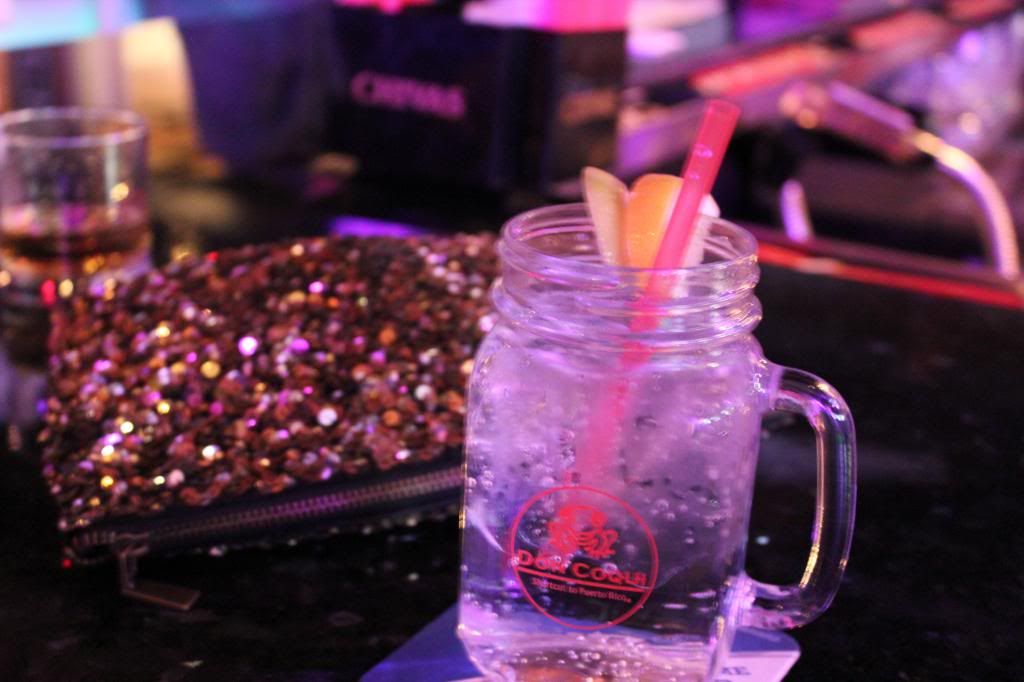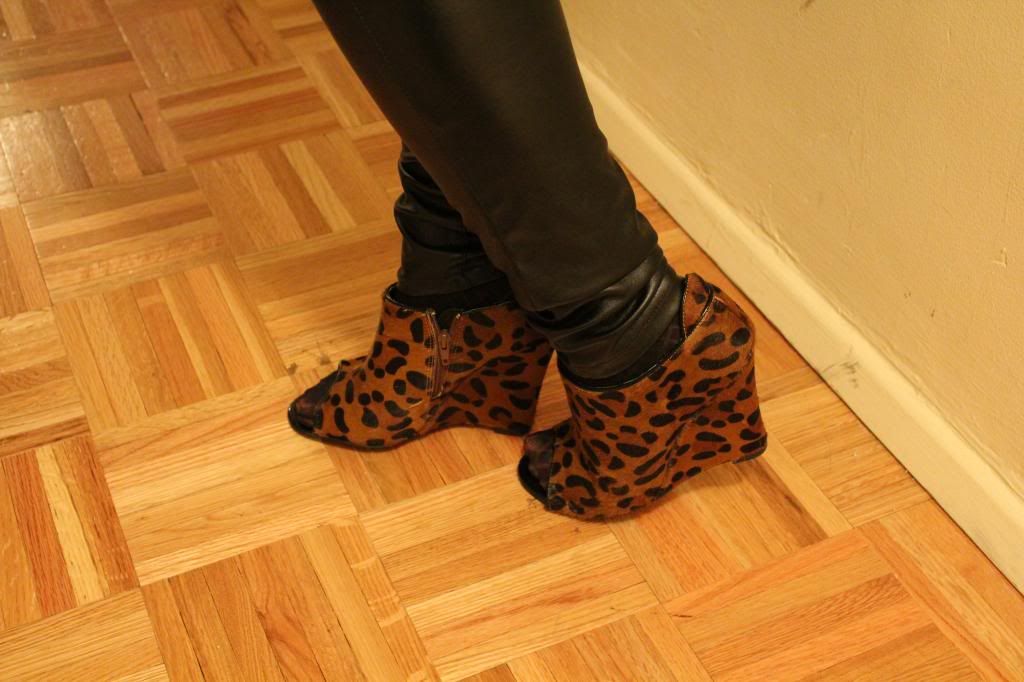 Faux Fur: Jones New York | Scarf: Alexander McQueen
Top: Equipment | Faux leather leggings: Michael Kors
Wedges: Nina Ricci | Clutch:
Zara
| Jewelry: vintage giraffe + CC Skye Bracelets
Lips: MAC Amorous | Nails: Urban Outfitters RGB Red
I finally got a chance to upload some photos I had stored on my camera. A little late, but better late than never. For Valentine's Day, we decided to go to one of our favorite local spots and grab a tasty dinner. Every time we go there, I have their sangria because it is so delicious so it was a bit weird not to order a glass this time around. Hubby and I had a lovely time talking & laughing and later during the meal we realized that this will be our last Valentine's Day spent as 'non-parents.' With baby boy on the way, only the good Lord knows how our Valentine's will be spent next year. But, the only thing that matters is that we'll spend it together. After all, it's Love Day and what better love is there than family.
Follow me on:
Facebook | Bloglovin' | Twitter | Pinterest