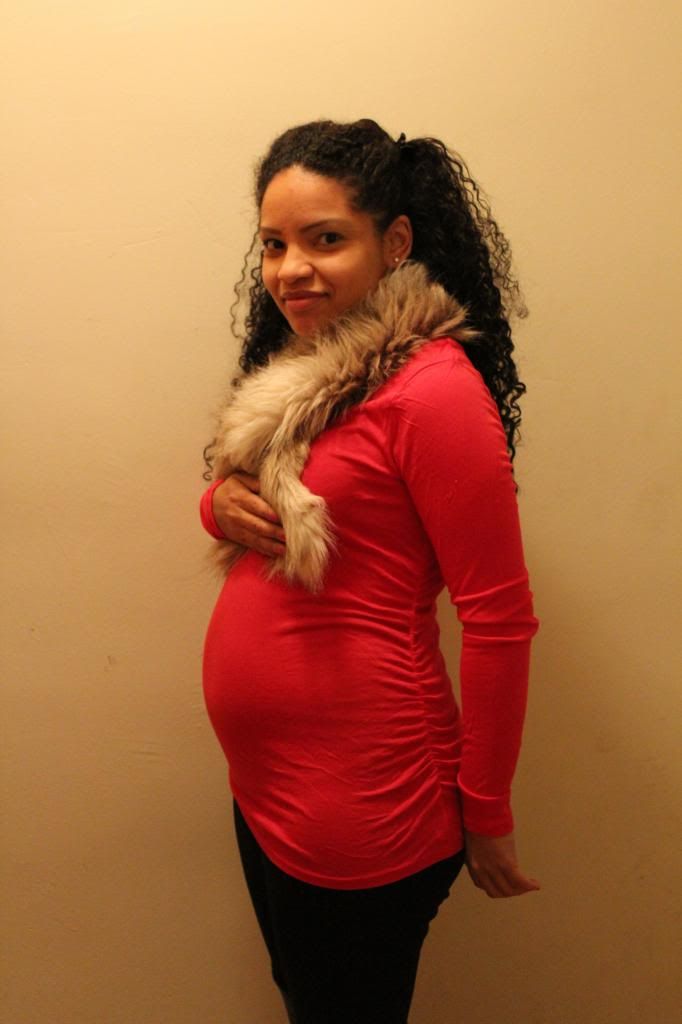 Top: Target Maternity | Leggings: Lululemon | Faux fur scarf: H&M
This is me at 20 weeks (5 months). I'm happy most of my old clothes still fit me, so I haven't had to buy much in the maternity wear department. We snapped these photos on our way out the door; hence, the fur scarf. Oh, and by the way, we found out baby is a <drumroll please>......................................BOY. He is 100% perfect and healthy. We had our last sonogram appointment yesterday and we already know he's going to be a clown. The technician was trying to get a good look at his little hands and feet and whenever she focused on the machine, he would close his tiny little hands almost as if saying 'neener, neener, neener.' It was hilarious. Apparently, he is going to be a lounger because she caught a few photos of him with his hand behind his head, almost as if he were suntanning at the beach. Overall, we are beyond thrilled and excited and cannot wait to meet our little boy in a few short months.
Hope you all have a wonderful Saturday!
Follow me on:
Facebook | Bloglovin' | Twitter | Pinterest